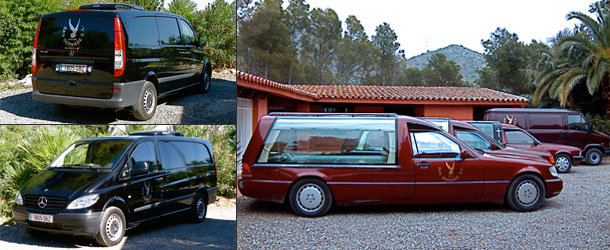 Funeral Services, Funerary San Bernabe
Our long experience in Marbella and the Costa del Sol, in the market of funeral services, gives to us the CAPACITY AND CREDIBILITY to organize and manage any kind of funeral service and resolve all the paper work that is involved on it.
We put the same care as if is an small and intimated service, or as if is a big service, baring with all the different kind of arrangements that these services require.
Our work includes:
Burials.
Incinerations.
Movements inside and outside from our community or any other part in the world.
We also provide repatriation from any part of the world, to the Costa del Sol, or any another places.
We realize funeral services to the different communities Israelite, Islamic, Indian, protestant, etc...
Funeral Services...
...since 1950
SAN BERNABE, wants to thank to all those families that they deposit their confidence and their relatives in our hands, and we do not forget also the officials and private organisations.